Miranda July is dope
as experienced thru listening to her short story "The Metal Bowl"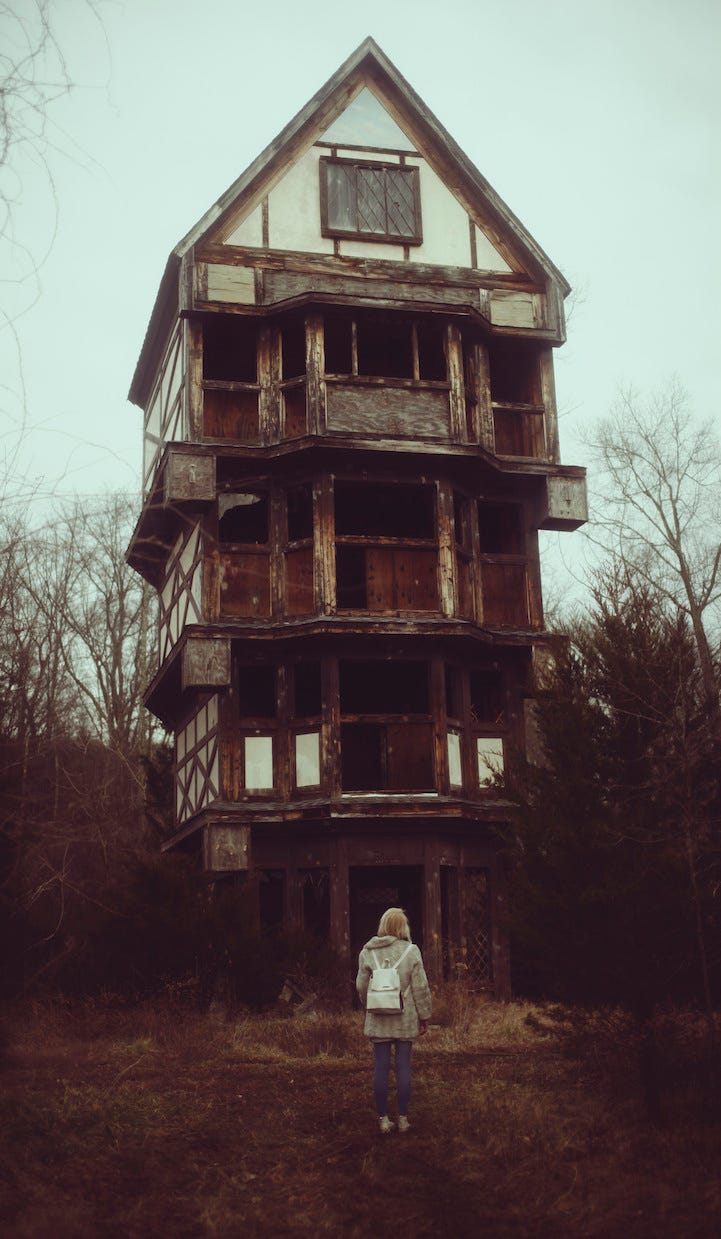 A modern condition — I am listening to a podcast in my headphones wherein an author named Emma Cline reads a short story by Miranda July so that we may all hear it. Here's the link to that podcast.
In writing this post, I diddle around the New Yorker website and find a link to the full text of the story by Miranda July.
Miranda July herself will read you the story in that version, which brings me to a small confession - I haven't yet finished the story. I stopped so I could write this, or more accurately I stopped because I felt like I should start working for the day. I didn't want to start working yet, so I instead wrote this.
This leaves me with a predicament that I might dare even call a quandary - which version should I listen to - the original Emma Cline reading, the Miranda July reading, or the text version? An anxious need for optimization will doom us all, I fear.
There's some shame in admitting I haven't finished the story yet, but there's also a small freedom in being able to share that here with the 'world,' a freedom I attribute wholeheartedly to Miranda July's story as read by Emma Cline on the New Yorker podcast this morning.
30 minutes later:
After writing the above paragraph, my computer glitched or started feeling slow so I quit every app and reset the RAM after which I proceeded to diddle around the internet for at least 30 minutes before coming back to this post.
Highlights of the stuff I did during that time:
Downloaded a bunch of photos for my desktop backgrounds (I have a setting that changes them every minute)

Listened to the 'highlights' of the Jared Kushner interview on Vice (link)
And now I'm back here, ready to send this, I guess.
Some passages I really loved:
The opening line is the sort of absolute fire that makes you wanna laugh and ponder with judgement about your own everythings:
"If I'm a workaholic, it's only because I hate work so much that I'm trying to finish it, all of it, once and for all. So I can just ride out the rest of my life in some kind of internal trance state. Not a coma but, like, a step above that."
"But that isn't an option for me because I need a man with a historical perspective that encompasses my whole lifetime. If anything, I regret not having met Alex sooner. If we had met at my birth and I had been able to assess how narcissistic my parents were, I could have left the hospital with Alex and got started on our relationship immediately. He would have been eight years old—young, but not too young to keep me alive. I need that in a man.But that isn't an option for me because I need a man with a historical perspective that encompasses my whole lifetime. If anything, I regret not having met Alex sooner. If we had met at my birth and I had been able to assess how narcissistic my parents were, I could have left the hospital with Alex and got started on our relationship immediately. He would have been eight years old—young, but not too young to keep me alive. I need that in a man.But that isn't an option for me because I need a man with a historical perspective that encompasses my whole lifetime. If anything, I regret not having met Alex sooner. If we had met at my birth and I had been able to assess how narcissistic my parents were, I could have left the hospital with Alex and got started on our relationship immediately. He would have been eight years old—young, but not too young to keep me alive. I need that in a man."